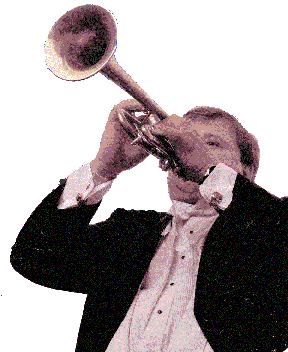 Lawrence Clemens has been performing for audiences for over 33 years. He is a former principal trumpet with the New Jersey Symphony Orchestra for 18 years from 1983 to 2001. During his time with the NJSO, Mr. Clemens has also performed with other New Jersey groups such as the New Jersey Opera, The New Jersey Pops, The Cathedral Orchestra of Sacred Heart, Opera at Florham, The Princeton Pro-Musica and many other groups. He has been a member of the Eastern Virginia Brass since 2002. In addition, Clemens teaches at Music and Arts in Chesapeake and Virginia Beach. Is an adjunct member of the Virginia Wesleyan College Faculty, where he also teaches trumpet. He has played with the Williamsburg Symphonia and been a substitute player with the Virginia Symphony. He is an avid freelance musician in the Hampton Roads area. His education includes a Bachelor of Music degree from the University of Southern Mississippi and a Master of Music from The University of Illinois. Larry is an avid Fly Fisherman who spends much of his free time on the water. He is a director of the Virginia Coastal Fly Anglers and volunteers his time to mentor others in fly casting and fly tying.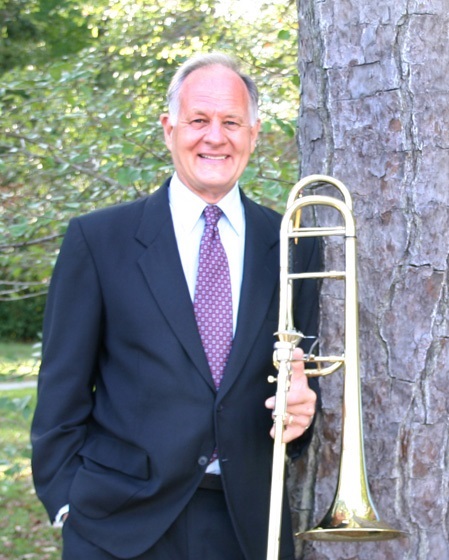 Robert Ford, trombone, is also a long-time resident of Virginia Beach. His degrees in music are from Ohio Wesleyan College, the University of Southern California and a doctorate from the Catholic University of America. He is a former member of the Spokane (Washington) Symphony, the Birmingham (Alabama) Symphony and Virginia Symphony. And Virginia Opera orchestra. His teaching experience includes low brass instructor at the University of Kansas and adjunct applied music positions with colleges in Hampton Roads. Dr. Ford developed the first on-line music course at Tidewater Community College and is now developing an Open Educational Resource course at Old Dominion University. He enjoys boating.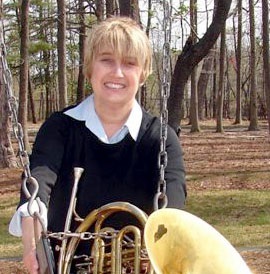 Marlene Ford, horn, is a long-time resident of the area. She has music degrees from Ohio University and Norfolk State University. Ms. Ford was for many years a member of the Virginia Beach Pops, the Virginia Opera Orchestra and Virginia Symphony. She currently performs with the Williamsburg Symphony Orchestra and is horn instructor at Old Dominion University. She's a reader and a baker.

Daniel Ireland, trumpet, lives in Virginia Beach with his wife Rebecca and their seven children. He is originally from London, Ontario. Before joining the United States Marine Corps as a musician, trumpet teacher and now administrator, he attended Valencia Community College/University of Central Florida. Having substituted with the Louisiana Philharmonic and Virginia Symphony, Mr. Ireland is much sought after as a freelance musician and recitalist in this area.

Adam Robles, tuba, a newcomer to Hampton Roads and new to the quintet, has performed in numerous orchestras, bands and brass ensembles on the West Coast .Mr. Robles has his degree in tuba performance from California State University, Fullerton. He enjoys playing the banjo, woodworking and fishing. A wonderful addition to the EVB, he lives in Virginia Beach with his wife, Dr. Bianca Hall, lecturer in music at Old Dominion University.